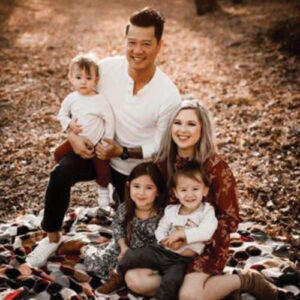 Tien's strong work ethic was instilled by his parents, who in 1980, narrowly escaped Vietnam to build a better life for their family.
Sparked by his passion for entrepreneurship combined with his work ethic, it propelled Tien through college, into his first business startup. Today, this smart and tenacious serial entrepreneur, whose successful businesses span from automotive, real estate, finance, sports, branding and fitness, he knows how to turn adversity into opportunity. Tien's primary role in his partnership is development and strategic growth.
When Tien isn't working, you can find him spending time with his family or cheering on his favorite sport teams. Saying that Tien loves sports is an understatement. Naturally, he loves the AfterShocks, the record-breaking basketball team he co-owns. You can also find him rooting for the Wichita State Men's Basketball team or cheering on his favorite NFL team the Kansas City Chiefs and his favorite NFL player, Tom Brady. Tien's ultimate professional goal is to own a professional sports franchise someday.
Tien graduated from Wichita State University with a bachelors in Business Administration, majoring in Entrepreneurship. He's a member of Young President's Organization and Stand Together. Tien is married to his lovely wife Ashley. They have 4 children, Collins Grace (who's in heaven), Harlow, Lawson and Memphis and a golden doodle, Franklin.