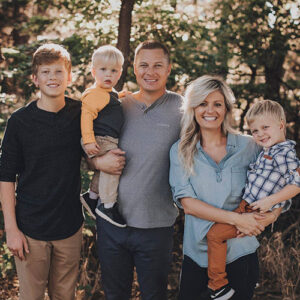 Obsessed with success and proving himself worthy of the future he dreamed of, Jason began a mission to create value for others. He always believed that solving people's problems and adding value would foster his success. Utilizing his competitive nature continues to help him find success in a thriving free market.
As a middle school student Jason found his first taste of entrepreneurship selling root beer from his hallway locker. Without fully understanding the principles of marketing he leveraged his perfectly located hallway locker into a profitable distribution point for between class refreshments. But it wasn't until high school, during an entrepreneurship class, that he learned the title, Entrepreneur. Since then Jason has relentlessly worked to solve problems for profit.  He attests a great deal of his success to finding winners and surrounding himself with others that share his purpose. By learning from other success stories and leveraging the expertise of his mentors he has realized a great many of his goals. 
Jason has successfully created several small businesses since graduating from Wichita State University with degrees in Entrepreneurship and Marketing. From website design to real estate publishing, his first endeavors focused on his love for sales and marketing. Perhaps his most exciting business was the creation of a limousine and party bus service that just celebrated its tenth year in business and continues to serve multiple major markets across the Midwest. 
A proud product of a hard-working single mother and humble beginnings, Jason continues to take his demand for a better life seriously. Jason is a proud father of 3 boys, Cohen, Cooper and Cruze. Alongside his college sweetheart and wife Sara (dental hygienist), Jason makes sure that every decision yields a better opportunity for each of them.